» LETTER FROM THE FOUNDER
Welcome to The Global College Pipeline Initiative!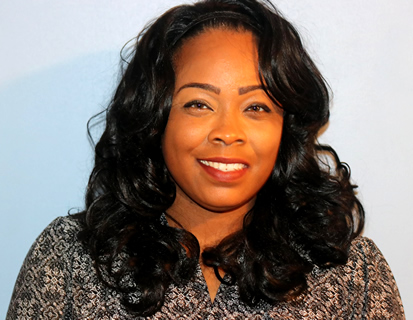 Greetings! I am April Hibbler, a native of Memphis, Tennessee and founder of the Global College Pipeline Initiative (GCP). I believe in the potential possessed by every human, and I have witnessed the negative consequences that result from denying our most vulnerable populations access to the resources they need to capitalize on their potential. Therefore, I have dedicated my life to finding creative solutions to provide a more equitable educational experience for our children.
The Global College Pipeline Initiative was created out of a desire and passion to improve the educational experiences and outcomes for socially and economically disadvantaged students. As Memphis and other cities experiences growth, restructuring, and rebranding, I realize that many communities are being left behind by this forward movement. The voices of parents, who want better academic and social outcomes for their children, have gone unheard or unacknowledged. Although the educational landscape is shifting rapidly, students are still lacking critical resources, experiences, and opportunities to adequately prepare them for the professional world. Additionally, students have been robbed of opportunities to give back to their communities in significant and meaningful ways. As a successful graduate of public schools and universities, I realize these outcomes could improve if the right support and resources were made available.
The Global College Pipeline Initiative connects students from economically distressed communities with the academic, social, and professional support necessary to guide them from high school to college and into their future careers. The goal is for these students to be able to give back to their own communities through entrepreneurship and various professional contributions in the future. Our approach is grounded in a comprehensive examination of student development. Our core values focus on cultural fluency, financial, social and emotional literacy, academic support, college readiness, and career preparation. Through this comprehensive system of support and preparation, the Global College Pipeline Initiative prepares the next generation for leadership, philanthropy and community investment over the long-term.
The twenty-first century calls for global citizenship, which requires students to be prepared to think more globally. They will be unable to do this if they do not receive an adequate education that prepares them to do this. As a global citizen myself, I am thrilled at the prospect of leading this initiative to enable students to compete and integrate into the globalized world. The Global College Pipeline Initiative will bring experienced, innovative leaders, entrepreneurs and community members to the table to invest in a brighter, more inclusive future that serves the needs of our communities, cities, and country.
As my personal hero, Nelson Mandela, said, "No country can really develop unless its citizens are educated. Any nation that is progressive is led by people who have had the privilege of studying." For tomorrow's society to have the expert leaders, creators, and professionals it needs, we must start today with The Global College Pipeline Initiative.
It is my personal goal to be part of the solution in education.
April Hibbler
Founder/Executive Director